He was a young, successful investor and family man who had it all. Although he owned property investments, was able to pay $350,000 in cash for a huge house, and lived an affluent lifestyle, Joe Wilder, a religious man, saw the "shenanigans" in his workplace and became disenchanted with the whole deal.
He conceded he had gotten "sucked in" by ego. Now he wanted out. He wanted his family out. It would be a hard, Biblical restart for all their lives, but the northeastern United States family pulled up, moved to Texas despite knowing no one, and found freedom on a small, unfinished plot.
Nearly ten years on, Joe and his wife, Faith, have six kids and a farm that feeds them wholesome, unprocessed food where their kids don't get spoiled, because they have to work, and are homeschooled as biblical Christians. It's the lifestyle Joe had wanted for them—one he believes aligns more closely with God's word.
Their paradigm shift is one society at large might learn from, as the family of eight—having become content creators—share their agrarian exploits on YouTube, teaching the truth about how things are, and how they might be. You needn't live in the rat race like you were taught!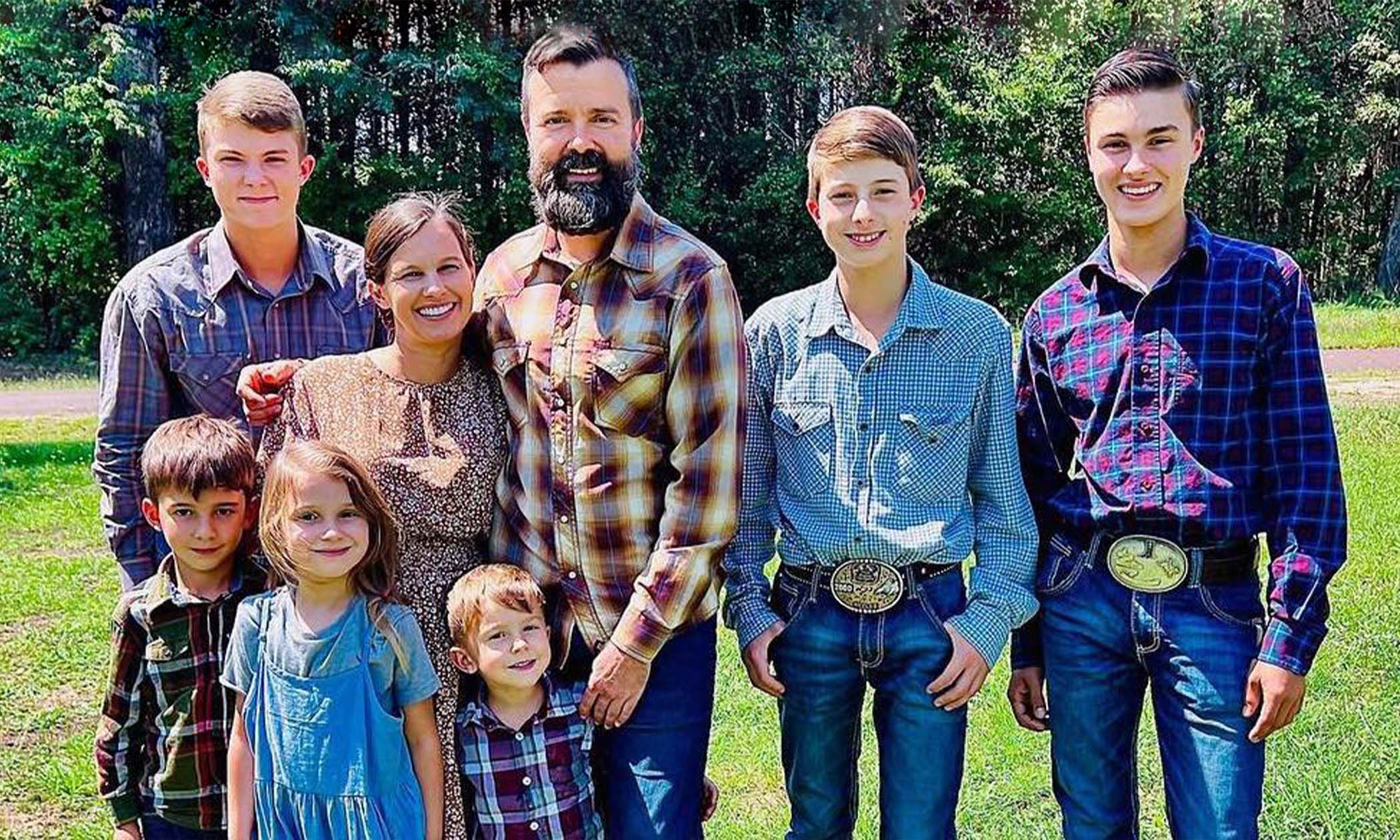 Some have called him "crazy" for his adventurism. But for Joe and his family, it makes perfect sense.
"We moved with just a little bit of cash savings, and a small, one-way U-Haul trailer that was 8 by 12," Joe, 47, told The Epoch Times. "We left our newly remodeled home with new appliances and everything; we just foreclosed on that.
"We had $70,000. If we had $125,000 or $150,000 back then, we could have bought our pick of whatever.
"We looked at a lot of fixer-upper properties, and it took us about six months to find the place we're at now."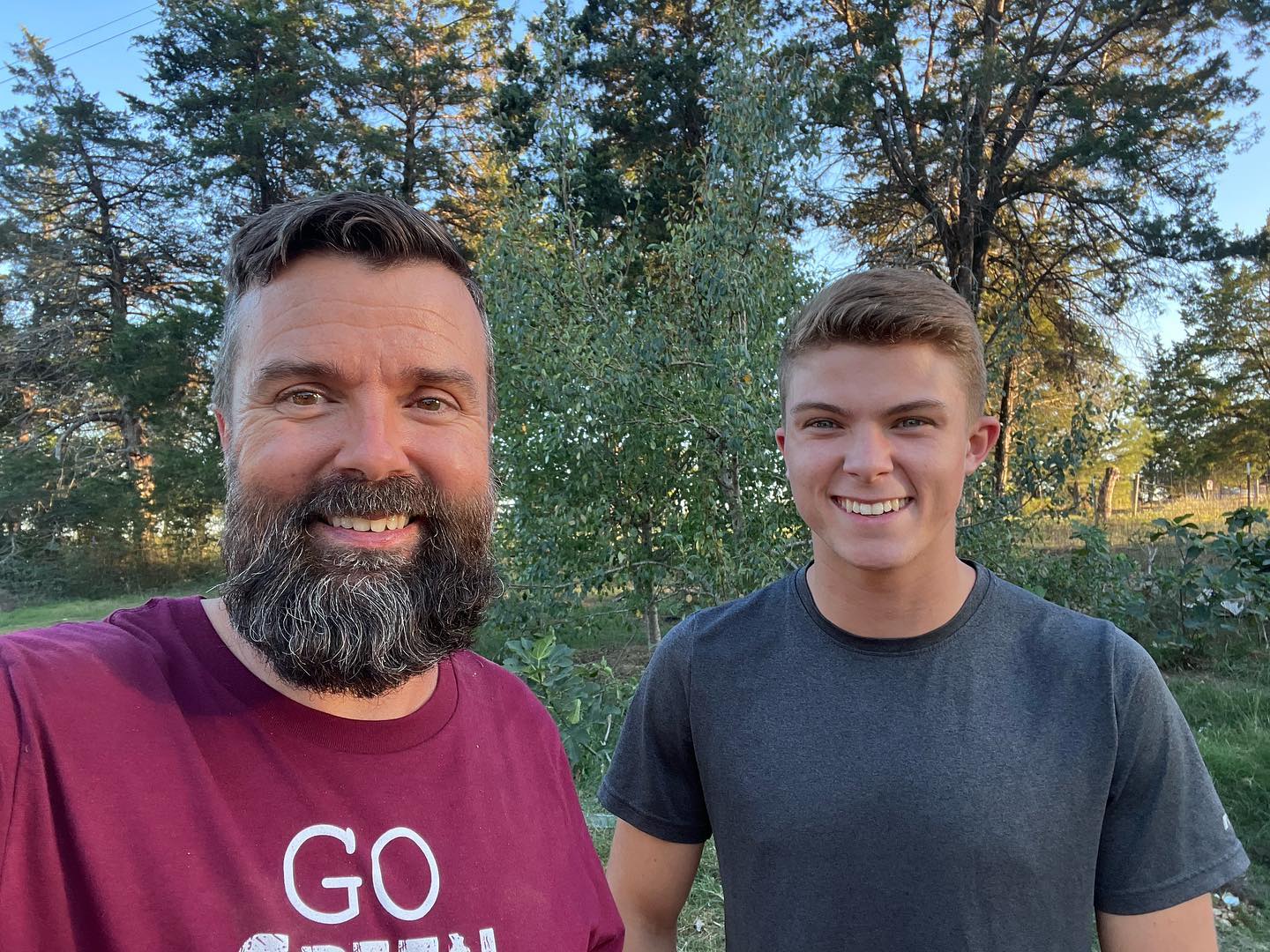 Growing up poor himself, Joe spoke with his wife about how they would raise their kids. "How do our kids grow up hard? How do they struggle if we have all this abundance?" he asked her. "How do you artificially recreate that?"
Homestead life provided the answer with its rugged lifestyle that teaches responsibility, where "they put their efforts and sweat into that and reap the rewards," Joe said. They would feed themselves "healthy, holistically-grown, organic food, and know where it comes from;" instead of "expecting these multinational mega-corporations to feed us. … They have clearly indicated that they want to poison us."
Yet the family knew absolutely nothing about farming. They would learn. God would honor their faith by "filling in the gaps," Joe said. "God rewards those that truly believe what He says."
He told his wife what they were not going to do. "We're not going to retreat into the egalitarian, complementarian thing—you know, dual income, no kids," he said. "God will honor it."
So, retreat they did not. Take up farming they did—even in the face of what society whispered: "You don't know how to grow food; how do you do this?"
"We decided, as a family we're going to all do this together," Joe said. "God will fill in the gaps."
Eight years into their gardening foray, the Wilders have achieved agricultural success. Trying various growing methods—the Hügelkultur method, raised beds, and more recently the Mittleider method which makes use of a highly-efficient direct-irrigation drip system, ideal for the dry Texas climate—their food production efforts have borne fruit. Literally. And vegetables.
There are four main food bars on the farm. They grow stalks and propagate fruit trees in a 20- by 40-foot (6- by 12-meter) greenhouse; those trees have now become a 400-strong fruit forest. The boys built a 20 by 40 carpentry workshop and have a YouTube studio where they process orders for the meat produce they raise and sell to customers nationwide.
Yes, they have livestock. Besides their 30 hens, 20 Muskogee ducks, and 2 Cooney pigs, they have 5 horses and, more impressively, 15 Texas longhorn bulls. All are raised rotationally, holistically, and organically, without vaccinations. They have two ponds stocked with catfish.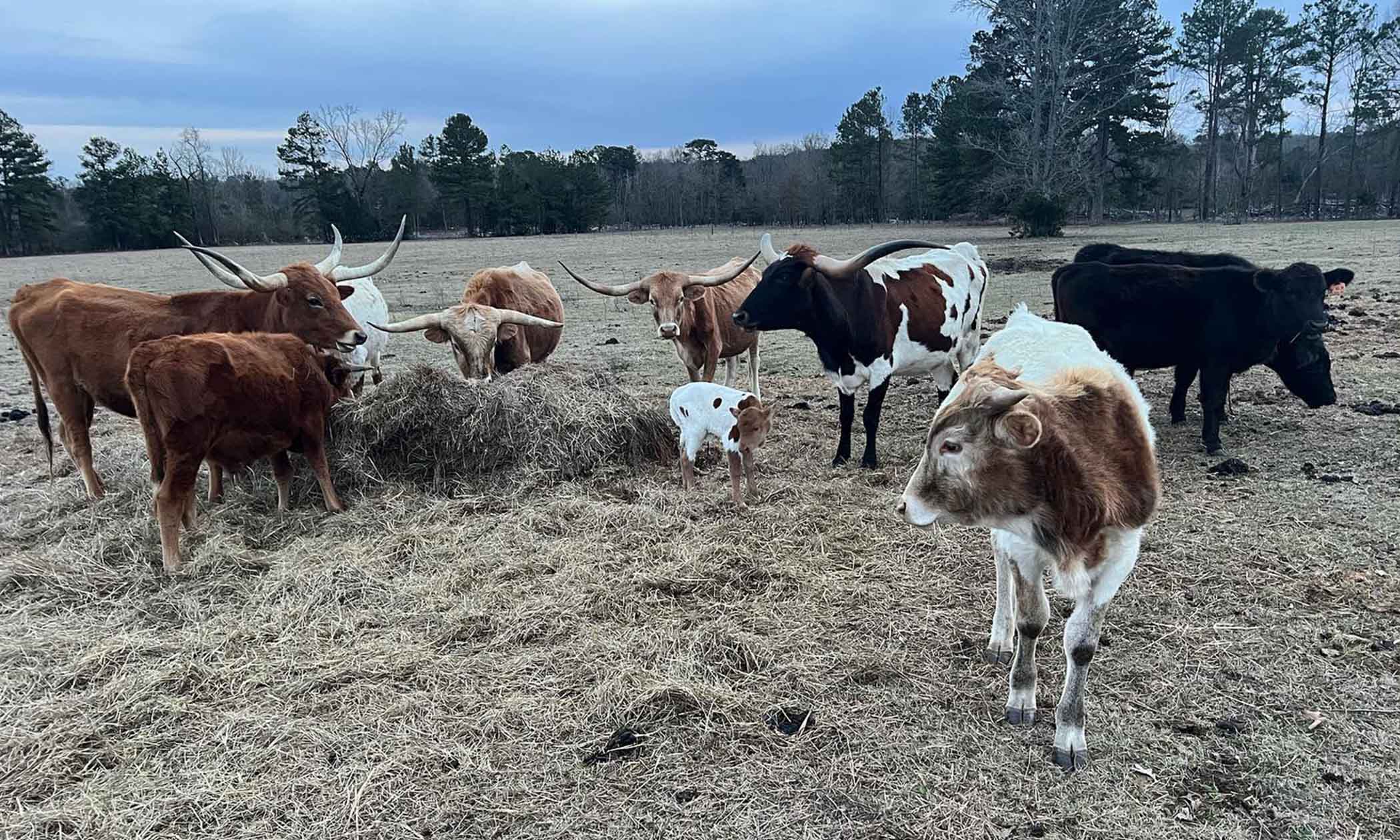 All their agrarian efforts helped them plug into Texas culture and history. "The only reason Texas exists as a state post-Civil War was because of the Texas longhorn," Joe said of the 1,500-pound (680-kilogram) animal they obtained from a neighbor. "Texas longhorns saved the state of Texas, and we want to preserve that history." The freedom-loving Lone Star State dad added, "I feel terrible having to reference the great Republic of Texas as a 'state.'"
Matt, the eldest son, has fully embraced cowboy culture. That includes driving into town all "cowboyed up" in his pickup. "You got your short sleeve button-up shirt, your jeans, and your cowboy hat and your cowboy boots," Matt, 18, told the newspaper. "It's absolutely practical for down here." Were he wearing sweats, sneakers, and a ball cap, he would "feel weird."
More importantly, they are cultivating Southern manners. "I have so much respect for the older generation," Matt said. "I walk up to them and say, 'Yes, sir' and 'Yes, ma'am,' and open doors for them." In turn, they impart the secrets of Southern success.
The boys are predominantly homeschooled. Typically that entails a two- or three-hour school day following a curriculum. Faith allows them free reign to follow their interests—be it figuring out Photoshop, carpentry, or electrician work.
Yet Joe understands that critics will point out all the things they're supposedly missing out on being isolated from mainstream academics. Again, "God will fill in the gaps."
"What we are isolating them from are postmodernism, critical race theory, and that whole wokeism," Joe said. "We're going to continue to be faithful to what we fundamentally understand is true."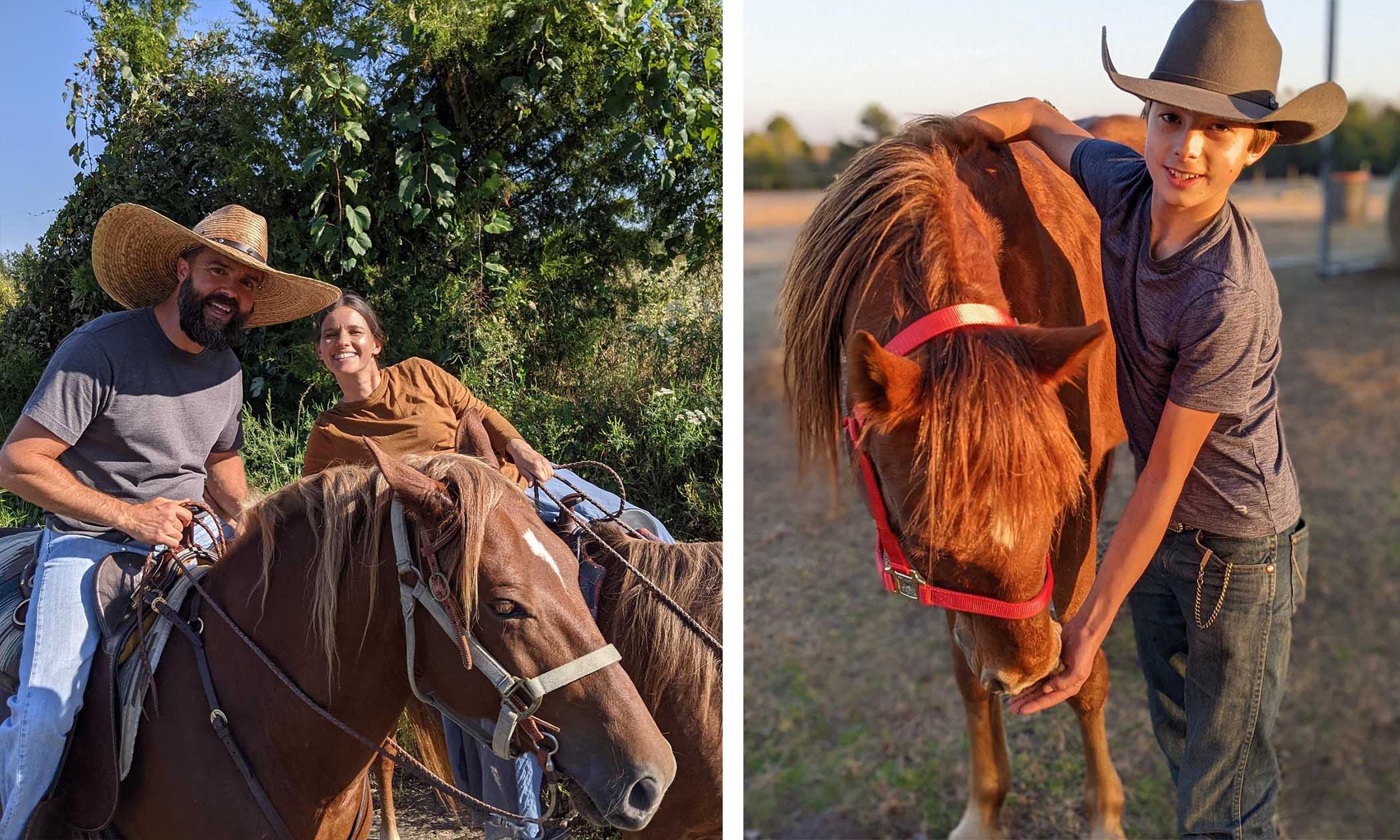 Matt, who communicates astutely, respectfully, and with confidence, added, "I get so much socialization it's incredible, especially when you live in a small town. Everybody is your best friend."
Far from shutting out the world to live in blissful ignorance, the family evangelize their down-to-earth, often cutting, insights about life on social media: The old paradigm of "banker-driven perpetual, endless wars" has seen society corralled into big cities, where the masses are easily controlled; here's how you can live free.
"The Bible warns us about this kind of stuff," Joe said. "Every government portrayed in Scripture is a beast, and the beast has to be chained." The Founding Fathers understood as much.
The Wilders now are breaking the cycle. They are real American pioneers. "It's walking in light and walking into the truth," Joe said. "We do it just to inspire people. … There's a better life for you than that rat race you're taught in school."
The family produce TheTexasBoys YouTube channel, where Joe goes by "T.D." (Texas Dad). "Joe Wilder" is a pseudonym, as he asked that his and his family's identity be concealed for security reasons.
Article cross-posted from our premium news partners at The Epoch Times.